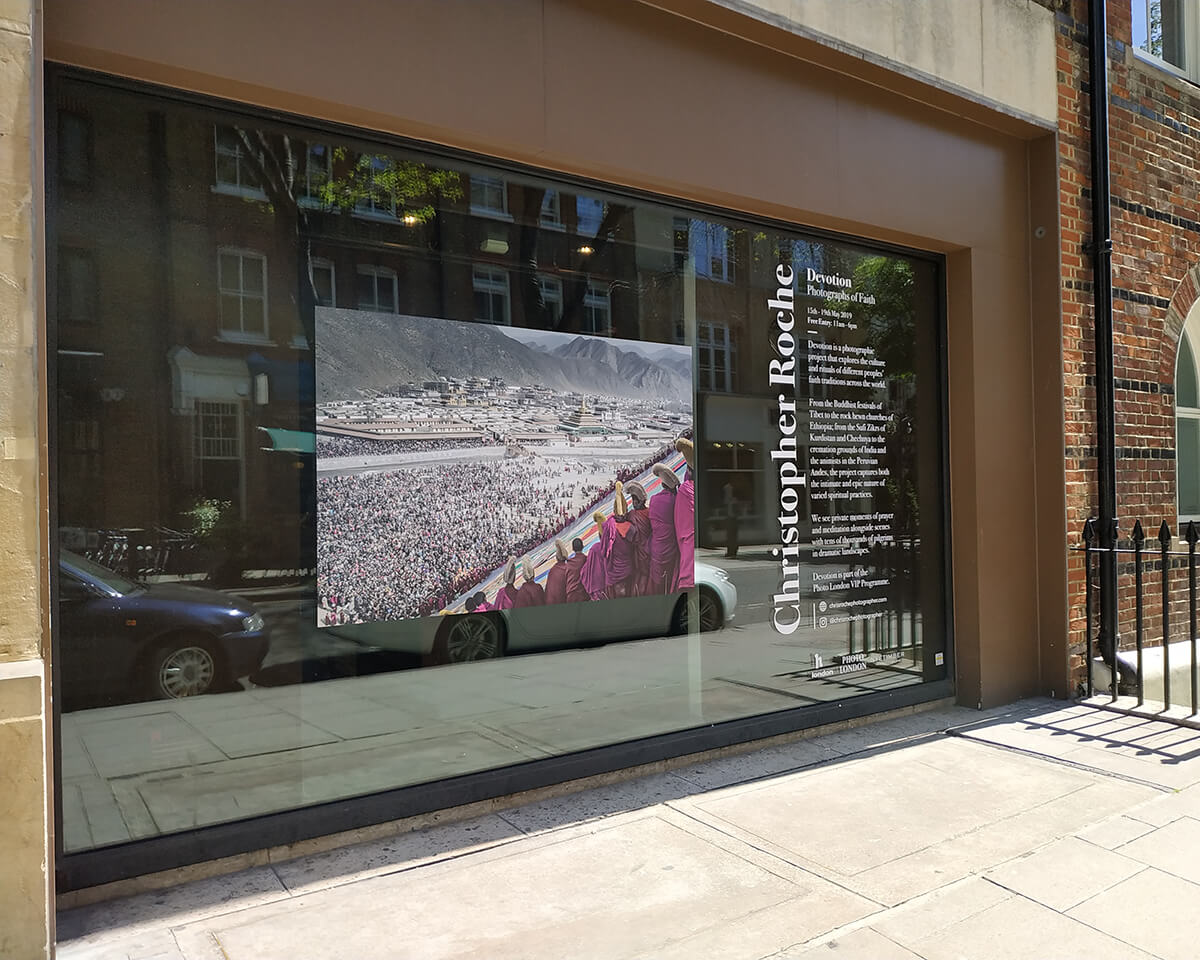 We are a London sign making company that can design, produce
and deliver custom signage suitable for indoors and outdoors.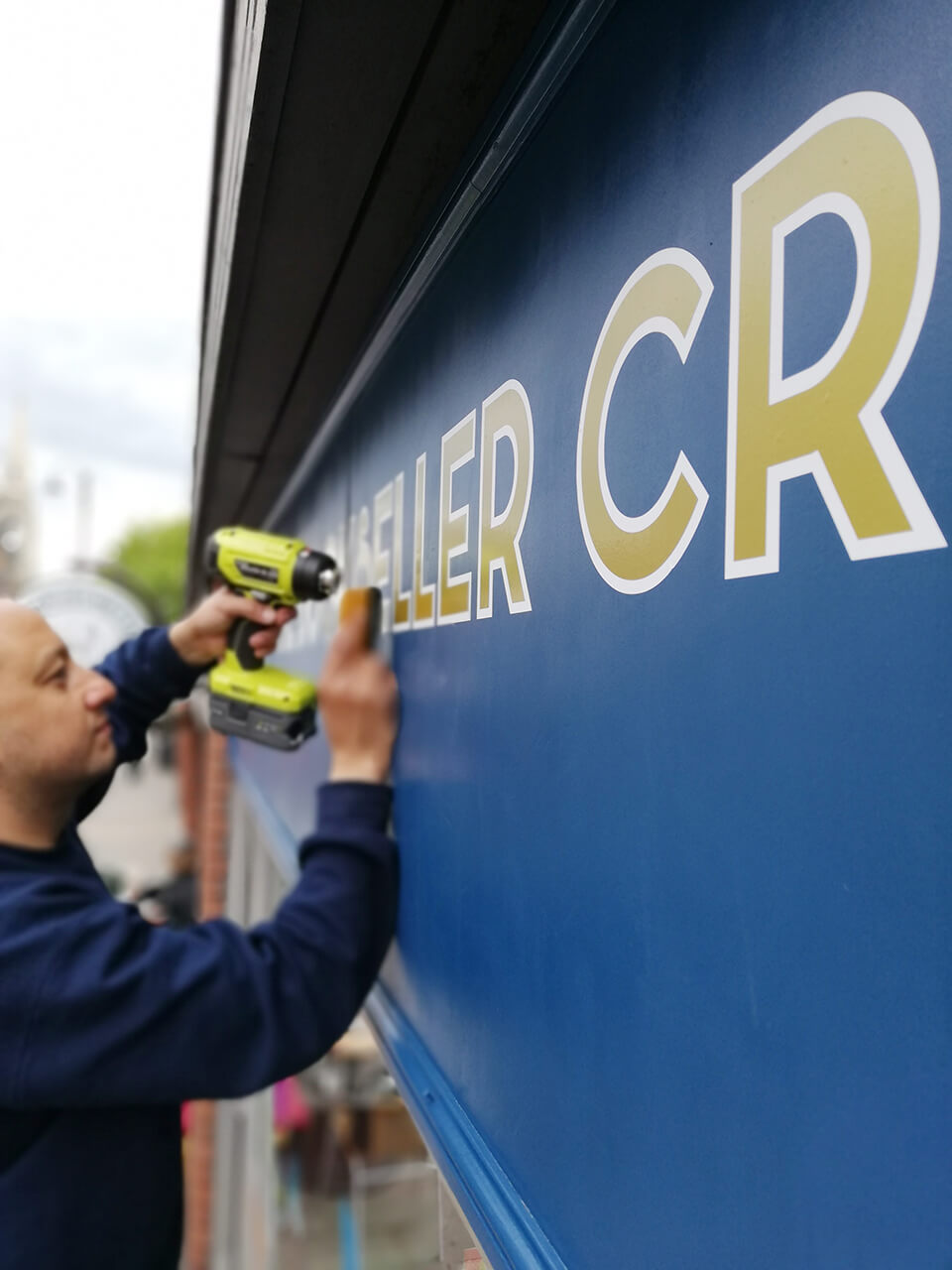 WHO WE ARE
Passionate about graphics, experts in sign making
Established in 2014, Vinyl Sign Studio is a family run business that offers multiple graphics and signage solutions for retail, offices, events & exhibitions, independent traders and more. Its founder, Walter Forero, has a family history of graphic designers, printers and sign makers and cumulates over 20 years experience within the graphics and sign making industries.
Our workshop is ideally located within the central and well connected hub of London Bridge, near The Shard, and fully equipped with state-of-the-art technologies to meet your needs.
We are a friendly and reliable team who work hard to maintain our reputation as one of London's most trustworthy sign making companies.
First impressions count and your signage says a lot about your brand. Our aim is to boost your organisation's image and walk-in traffic through eye-catching graphics and custom signage, while ensuring that your brand's identity and ethos are consistent.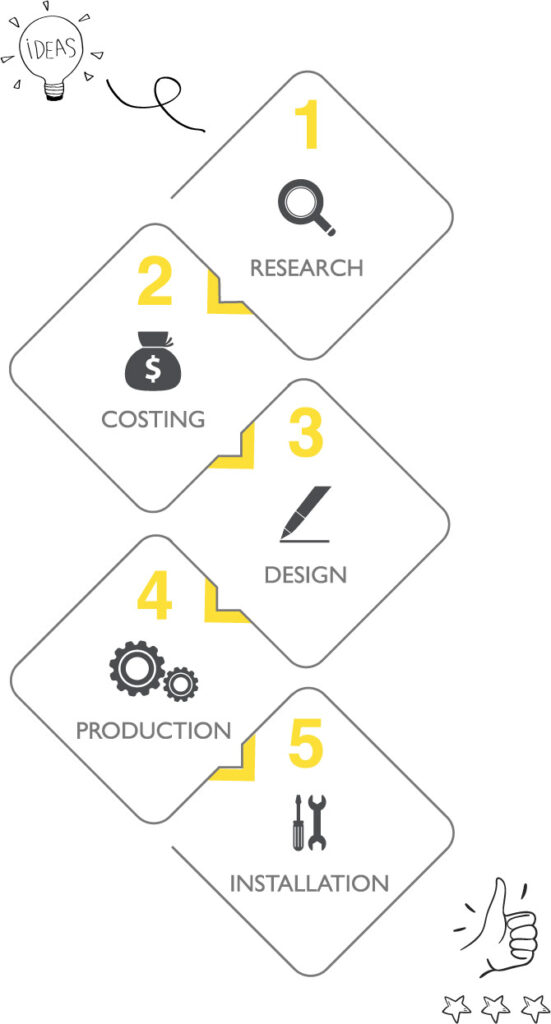 Our Process
HOW WE WORK
1. Research
Have a new idea for your shop, office or building? Share your thoughts with us and we will work out which type of signs, materials and finishes would suit your organisation best, while maintaining your brand's identity and ethos.
2. Costing
Based on your brief, we will give you an estimate and approximate timeframe for the supply and install of your signage, choosing only the best cost-efficient solutions that will meet your budget and requirements.
3. Design & Approval
Our creative graphic designers will then draw up a mock-up of your sign which, once reviewed and approved, will go straight into production.
4. Sign Production
Then comes the exciting part where your ideas come to life! Using durable materials, top-notch printing and high-quality equipment, our team of experts will create your signage design, just as you are expecting it to be.
5. Installation
Your custom sign will finally be set up by our highly skilled and experienced fitters. Voila! Enjoy your new sign!
Creating Meaningful Relationships
Walter from Vinyl Sign Studio has been absolutely amazing to work with from idea conception through to print production and install. It felt like a collaborative process from start to finish. I'm so looking forward to working on another immersive public artwork with Vinyl Sign Studio in the future.
Iona Rowland, Artist

Absolutely brilliant! Warm, efficient and fantastic quality of work. The first company I hired made a vinyl that didn't stick for the opening of my new shop, and consequently I was nervous about a new one. However when I met Amandine and Walter, I felt completely reassured. My new shopfront sign is fabulous and I cannot recommend them enough.
Saadia Baig, Owner of Haven Wellness

Walter and his team are really great – they have produced and installed vinyl decals on the glass at our yoga studio and have done a terrific job. Super professional, and great quality of work. I would highly recommend.
Chloe Ridgwell, Level Six Studios

Walter and Amandine did a great job with the vinyl sign in our office. The quality is good and it looks great on the wall. Communication was brilliant throughout the whole process, highly recommended.
Aimee Roweth, Cloudscape IT Ltd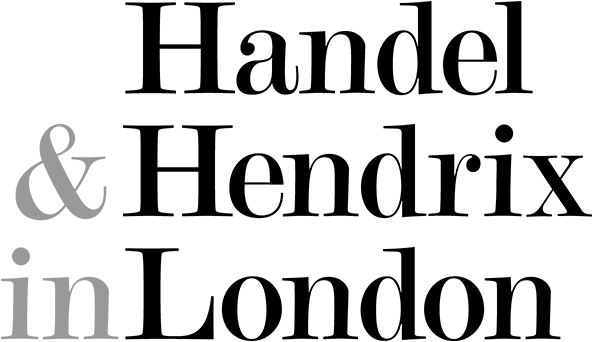 We (Handel & Hendrix in London) have used Vinyl Sign Studio on multiple occasions for a variety of jobs including the installation of a public artwork. They are extremely reliable and professional and are now our go to for any printing service!
John Donegan, Handel & Hendrix Museum

Walter was very professional and really took his time in giving me exactly what I asked for. Communication is key to me and Walter delivered in all aspects. Thank you!
Mel Hume, Owner of Revitalize

As a Director of a small company, what I expect from any supplier or service is: quality, efficiency, professionalism and competitive rates. There is no doubt I have found all of these things when needed from Walter and his team at Vinyl Sign Studio. Highly recommended!!!
Federico Fugazza, Director at La Portena Ltd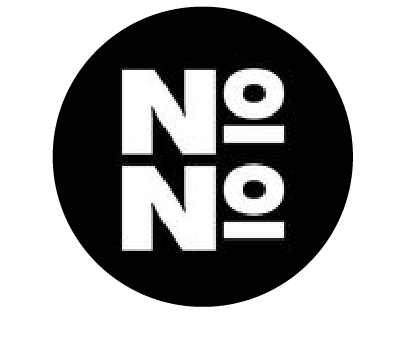 It was a great pleasure working with Vinyl Sign Studio and we'd love to both use them again ourselves as well as recommend them to our clients.
Jonas Skafte, Owner of NoNo Coffee

Walter always gives a great service and always puts a smile to our faces. What a lovely chap!
EDUARDO WANSBROUGH, CO-OWNER OF EDU & LA NONNA RESTAURANTS

Vinyl Sign Studio is centrally located in London Bridge which made it easy to get things printed and collected quickly. Walter was a pleasure to work with and always went the extra mile on each job, everything from helpfully explaining how to transfer my vinyl lettering, to starting a print run extra early so that I could collect prints the very next morning. I would definitely recommend Vinyl Sign Studio for their helpful attitude and great customer service.
THOMAS GUEST, DESIGNER & FOUNDER OF TOM GUEST

We have worked with Vinyl Sign Studio on several occasions and were always delighted with their fast turnaround and impeccable work. They installed frosted vinyl on several windows in the office, as well as the logo of our new brand on different surfaces and we are very pleased with the new look! I would highly recommend them if you are looking for a quick, affordable and professional service for your graphics and prints needs.
BERND RADASCHITZ, CO-FOUNDER OF INTERIOR-ID & LANSERRING